What Colors Are Birds Attracted To?
Colors are very beautiful. Some are vibrant, some are bright, some are dark, some are highly eye catching, and others not so much. Different colors attract the eye of different species. For example, sharks are attracted to orange and yellow, so wearing either of these two in waters where there could be sharks would be highly dangerous. Most birds are attracted to bright colors, but thankfully they're not dangerous if those colors are nearby.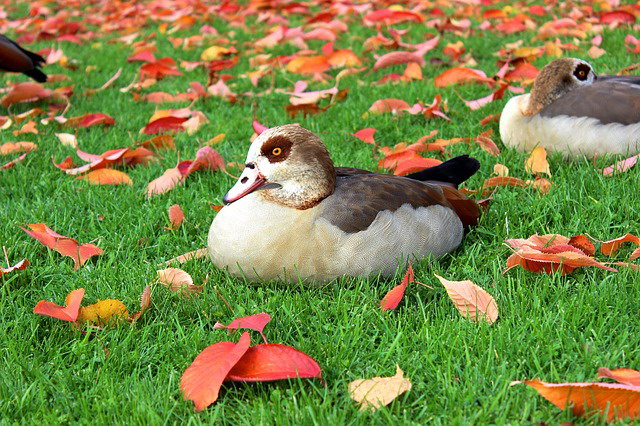 Birds see the world very different than humans do. But, some of them see color in a similar way that we do, they just find different colors more attractive. Pigeons see ultraviolet, therefore colors appear vastly different to them than other birds. Hummingbirds are attracted to red, pink, orange, and yellow, so anything ultraviolet wouldn't appeal to them. Bluebirds and bluejays are attracted to the color blue. Goldfinches are attracted to yellow as well, and orioles are attracted to orange. This proves that some species of birds are attracted to the same colors as other birds. But, not all birds are attracted to just pink, orange, red, yellow or blue. Some species of birds are attracted to other colors, too.
So, if you were going to build a bird feeder and paint it orange, you'd most likely attract hummingbirds and orioles. You'd attract other birds with other colors, depending on what color you chose. But you could definitely paint a bird house or a feeder based on the type of bird you want to attract. It's also been said that birds protect their nests as well as attract mates by flashing the color red. Some birds are attracted to different flowers based on their color or what kind of flower it is. For example, sparrows or finches are most likely attracted to sunflowers or chrysanthemums.
Birds are very interesting creatures, and their attraction to colors is all the more interesting. Want to test the theory for yourself? Build a few feeders dedicated to a few different types of birds, paint them colors like red, yellow, brown, and green. Get food for each of the species of bird you're wanting to attract to put in the feeders, and grab a notebook to jot down your daily progress. This way you can see for yourself, over time, just what kind of birds are attracted to which colors. Plus, you can also learn more about different species of birds this way. A great learning experience indeed! Science fair project for 3rd, 4th, 5th, 6th grade students.